HOPPEN CARE

"Time to care"

We offer integrated and scalable digital solutions from realtime patient flow to inhospital self care, customizable to each health care facility.
OUR SCALABLE SOLUTIONS
SimpleComply guides and advises health care institutions in their digital transformation. Our offer is based on a wide range of modular solutions, stand-alone or integrated adaptable to the existing infrastructure of healthcare institutions.  Our solutions from Hoppen™ are aimed at sustainably improving the overall patient experience, reducing the workload of healthcare professionals, simplifying internal processes based on real-time information and data analysis, optimising daily care activities and achieving cost reductions.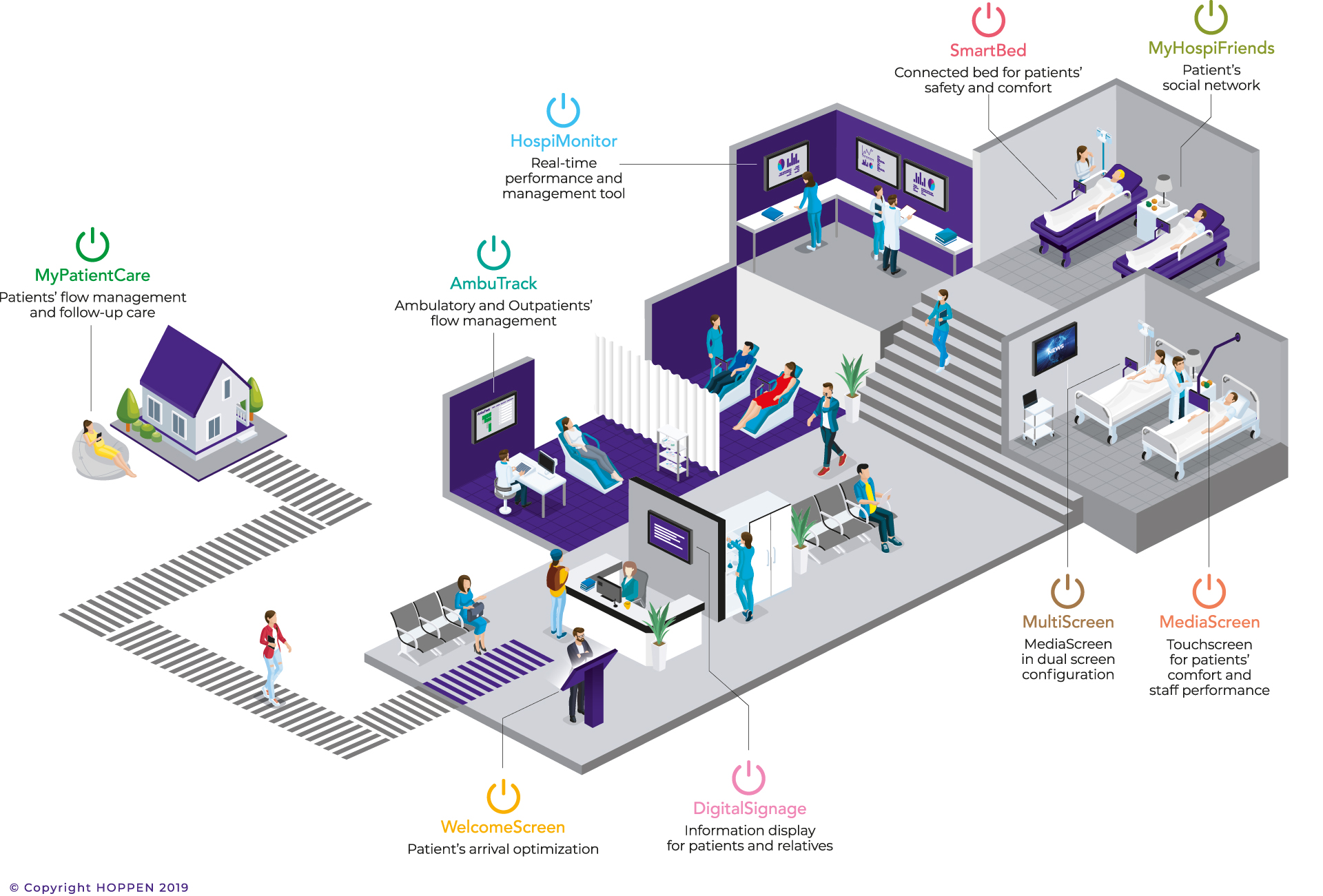 WelcomeScreen
Simplify your patients admission processes and optimize patients' welcome!
MyPatientCare
Monitor your patients pathways to enable them to be more empowered and engaged!
DigitalSignage
Communicate with your patients and their visitors in an interactive way!
AmbuTrack
Improve and optimize ambulatory and outpatients' flows for simpler, more efficient and qualitative patient care!
HospiMonitor
Follow in real time your service activities and optimize your internal processes!
SmartBed
Strengthen patients' care and safety as well as your overall services performance!
MyHospiFriends
Prevent patients' isolation thanks to the first social media dedicated to inpatients!
MultiScreen
All the MediaScreen features in a MultiScreen for patients' room!
MediaScreen
Improve your patients' comfort, staff efficiency and increase the attractiveness of your health care facility!
Feel free to contact us without obligation!